Did you know that at QCamel we have a name and profile for every one of our camels! Our staff form special bonds with our herd and as you can imagine, they are all unique to us. We know each of them by sight and their individual quirks and perks.
Our camel mothers kindly share their milk with us and we value their generosity and hard work. We'd like to introduce you to our group of extraordinary milkers and their adorable babies.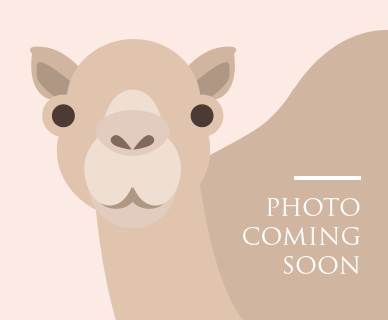 Bella and Grace
Bella is one of our biggest camels at QCamel and has the personality to match. She can be very boisterous and is definitely a greedy guts at feeding time. As you can imagine, she is the leader of the milking girls. Easily identifiable by her big droopy lip and grumpy expression, in reality, this gentle giant is very calm and friendly. She is our oldest mother, having had her first calf Grace at the ripe old age of 20. 'Princess' Grace is Bella's beautiful but very naughty little girl. She knows her Mum is the boss and likes to think she is too. Like most terrible two-year-olds, Grace is known to throw tantrums when she doesn't get her way. But with her brilliant white wool and adorable face, it's hard to stay cross with this gorgeous girl.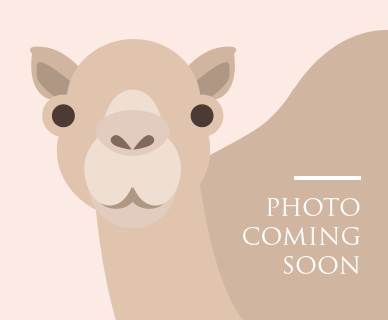 Kosi and Kaleb
Kosi (named after Mt Kosciusko for her large frame and white fur) is a one of our many very special camels at QCamel. This gentle giant has a skin condition called Alopecia and is easily identifiable for her patchy fur and dark skin– but we all agree she is just beautiful! Kozi secretly loves cuddles and is a proud mother to darling Kaleb. Like his Mum, Kaleb is a very cuddly camel. A bit of a cutie pie he is also very spoilt and vocal.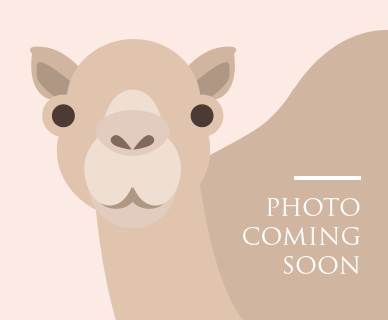 Abby and Fabio (Sprout)
Abigail and Fabio – together they are AbFab! Don't be fooled by Abby's big frame, this sweet girl is very, very shy. She flawlessly behaves in the dairy and is very easy to milk but gently lets us know that she's not always keen for cuddles and pats. Her baby Fabio is affectionately called 'Sprout'. Our champion milker Kris best describes him: "He's weird. A bit of a runt. He's got blonde eyelashes like a surfer dude, but not a cool surfer. A geeky one. If he was a human he would wear glasses."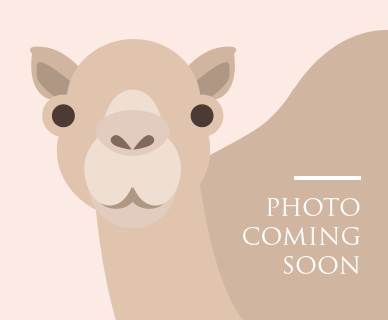 Jenny and Forrest
Big Jenny took a bit of convincing to come into the dairy. She is quiet and behaves well for everyone, but is still learning how to be a great milker. We love watching her grow as tries to be the best camel she can be. Jenny's baby is Forrest Hump because "he was born runnin' and hasn't stopped runnin' since!" Forrest is best friends with his baby sister DJ, who is only a day younger than him. They are always playing and cuddling together and will always wait for each other wherever they go.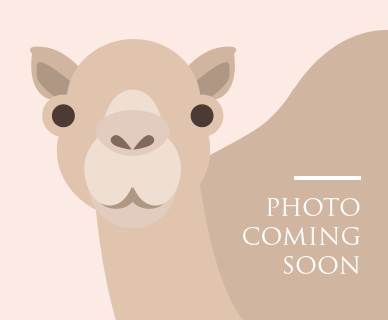 Harriet and Dajarra (DJ)
Initially nicknamed 'Harriet the Horrible,' this boisterous girl has always been a very over-protective of her baby. We just couldn't get any cuddles! We noticed a big shift in Harriet after we rescued DJ who had wandered off and gotten lost at dusk. Since then, she has always made sure to welcome us with morning kisses before milking time and is becoming a lovely camel. Dajarra is a cautious girl like her Mum. She is very shy and observant and likes to take a step back and watch what's going on. She is best friends with and inseparable from her big brother Forrest.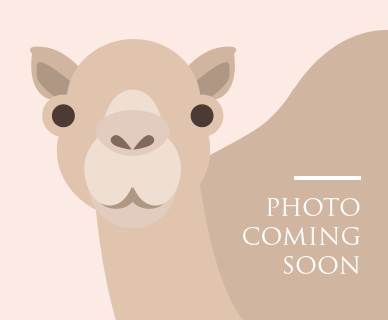 Ruby and Varian
Darling Ruby is a very fluffy, hairy camel with beautiful long eyelashes… and a big monobrow! She's always ready for a kiss and is loved by everyone at QCamel. Her baby boy Varian is also a favourite and is a super, SUPER cuddly and sensitive little camel. He has an aerodynamic shape and will make a great racing camel one day.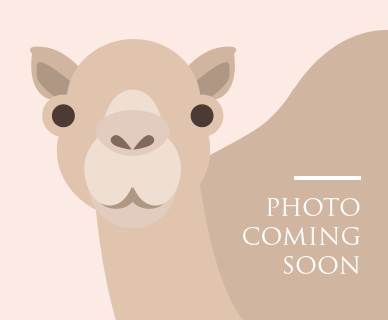 Emilija and Amanda
With her unusual orange colouring, Emilija is also known as one of our quietest and easiest to milk camels. She warmed up to us very quickly and has a lot of faith and trust in our staff. Her baby Amanda is a bit nervous and still trying to fit in with the herd. With lots of playmates to be had, we are sure she will find her groove in no time.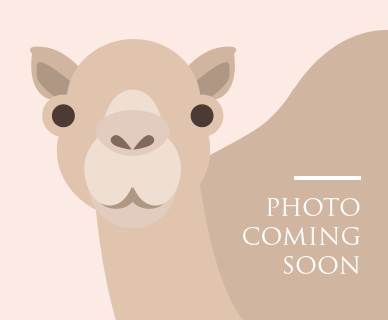 Aria and Matilda
Gentle Aria is certainly a favourite at QCamel. This beautiful girl is extremely kind, gentle and wouldn't hurt a fly. Aria is also known for being a patient and doting mother who 'likes a bit of a neck scratch.' Baby Matilda is, well… a bit of a maniac! Very much the 'wild child' of the group she is always playing about and keeping her Mum on her toes. We love cuddling up to Matilda with her soft and fluffy coat.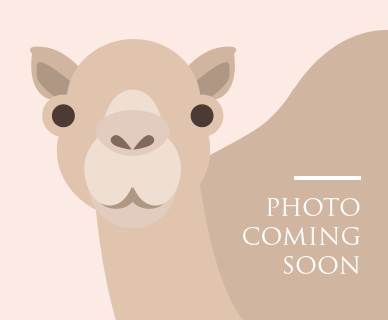 Rosie and Barney
Rosie is a lovely, kind camel… but watch out when she doesn't get her own way! She is incredibly vocal (especially when she wants more food) and definitely keeps us on our toes. Not-so-little-anymore Barney is getting ready to move on from us at QCamel as he reaches his two years old milestone. Although sad to see him go, we are so proud to be sending him to a children's hospital to be a therapy animal. He has always been fond of children, especially those with special needs, and we are sure that he will be loved dearly with his fluffy beard and cuddly personality.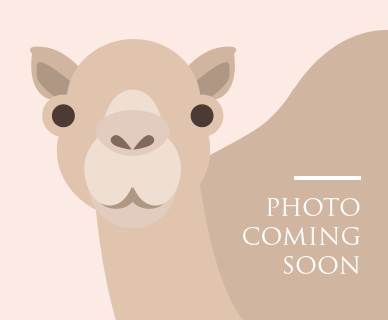 Steph and Viv
Steph and Viv are some of our newer members of the QCamel family and are still finding their footing in the herd. Mumma Steph is a complex old soul. Although lovely and sensitive, she is still warming up to the herd and the staff. Her baby Viv is a big, woolly girl and a bit flighty too. With time these two will find their place in the group as they are nurtured by our staff and the rest of the herd.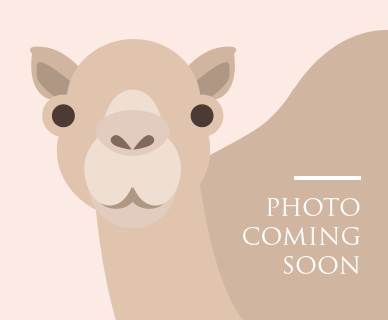 Morena and Jet
Another of our newer Mums, Morena is a petite camel and very dark in colour. She is quiet and shy but very gentle and loves "a full feed bucket" during milking. Unlike his Mum though, baby Jet is a beautiful golden brown colour with blonde tips. He is very friendly and placid, always up for a cuddle.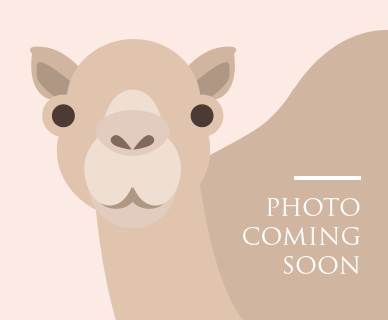 Carly and Marvin
Big Carly is a kind-hearted camel who is perfectly suited to milking. She took to the dairy instantly upon arriving at QCamel with baby Marvin in tow and produces a high yield of milk. As you might have guessed, Marvin has shadows around his eyes and looks like Marvin the Martian! He is a very cheeky boy.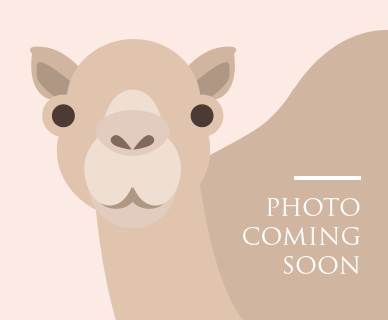 Sammy and Jasper
Mother Sammy is easily identifiable by her uneven nose - you could even say it's unsammy-etrical! Sammy was a bit unsure of everything when she first came to us at QCamel, but has calmed down very quickly with lots of love and patience. She has settled into milking nicely. Bless baby Jasper, he is a special little boy. Very silly and easily excited he is always getting stuck behind gates and in need of rescue!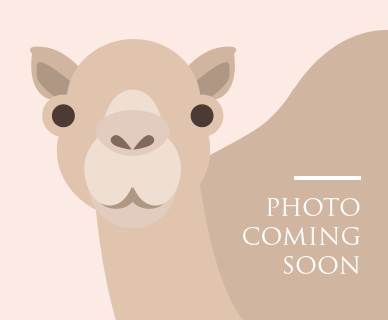 Molly and Angel
Molly is a unique lady and very much her own camel. She is confident (and bossy!) and can be a bit of a troublemaker as she likes to lead others astray. But behind her tough exterior, this gentle giant can be quite timid. Her daughter, Angel, is slowly gaining confidence but is a kind-hearted little camel.